WE'RE TRYING TO BUILD OUR PERFECT HOME. IT MAY BE A PASSIVE HOUSE. IT MIGHT BE LEED CERTIFIED. IT WILL HOPEFULLY BE WORTHWHILE, SO FOLLOW OUR JOURNEY.
CURRENT PHASE: DESIGN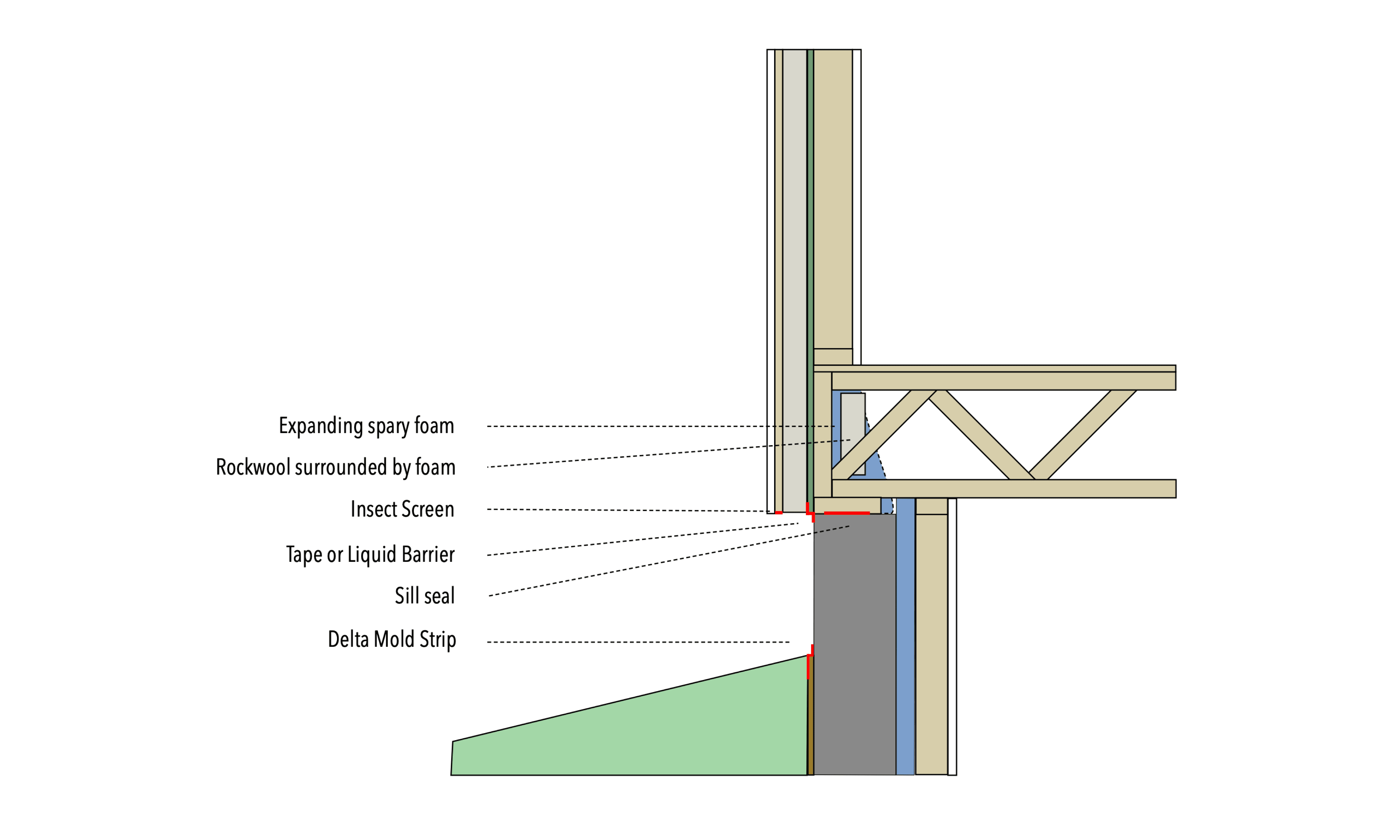 We're on to the floor now that we've done a first pass on the roof. We have to figure out how the first floor walls will transition to the rim joist and basement walls. Mainly, we have to prevent thermal bridging, maintain the necessary R values in the floor, and continue the air barrier. It will also be worth considering floor trusses vs joists, and how to arrange the floor for soundproofing. The spacing of the supports and the type of insulation can affect the latter. As with the first floor ceiling, some sort of service cavity (probably of the cheaper, generic drop ceiling variety) is likely to be used.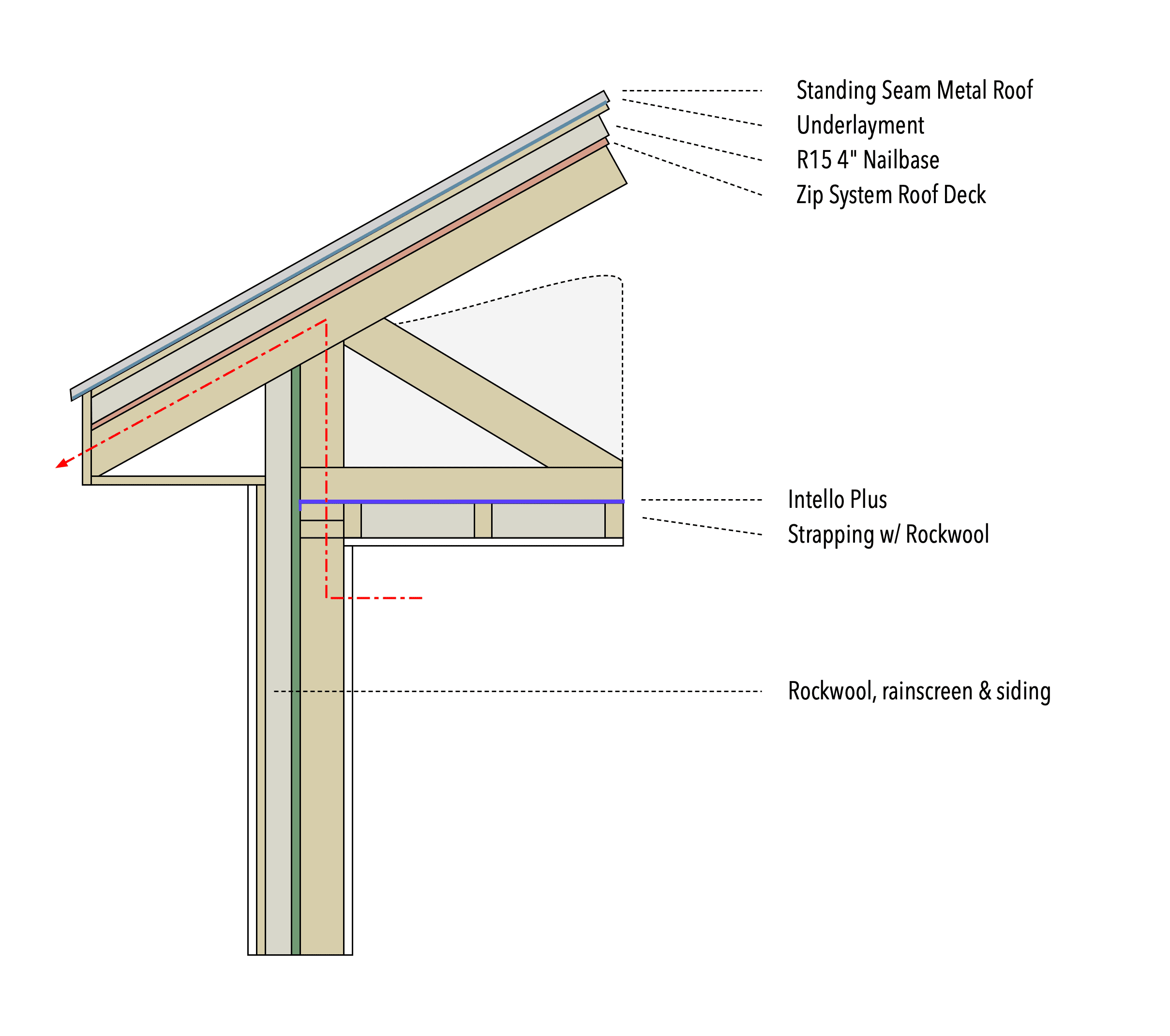 As we dig into the roof assembly a bit more, we're coming across transition details that need to be ironed out. First, how is the thermal envelope continued around the overhangs? There is a thermal bridge up the wall studs and through the trusses and out of the overhangs. This seems to be a similar issue at both eave and rake overhangs. Second, how will the air barrier transition from the Zip sheathing to underneath the trusses? Do we use Zip and Intello, or stick to just Zip? We'll have to turn to our trusty Youtube and Green Building Advisor resources to see what we can find.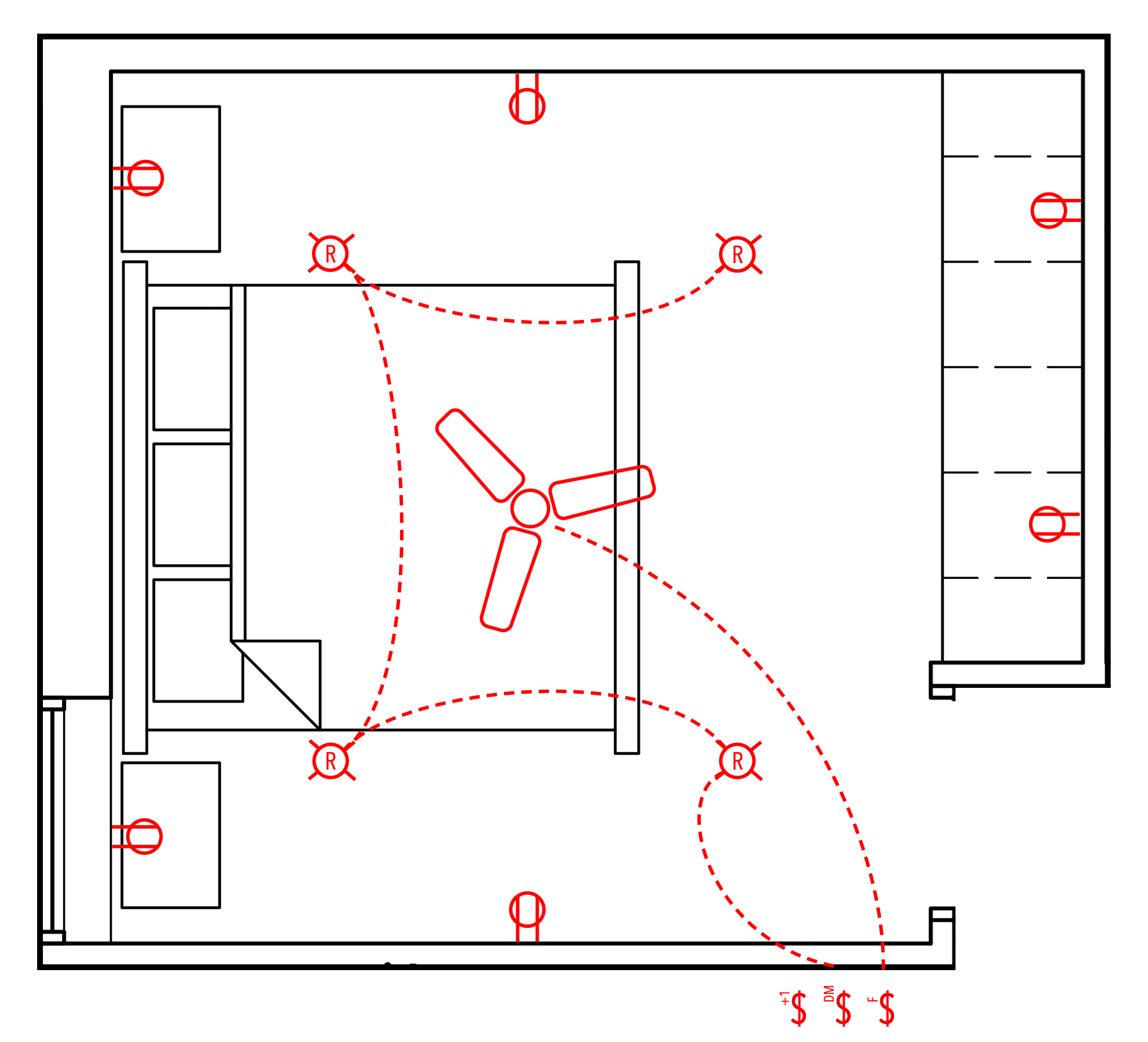 One of our goals with this build is to know basics about each trade, so that we can ask the correct questions. So, we've done some preliminary research on residential electric to come up with the notes below. Areas of interest range from fundamentals to products to understanding our electricity needs. If we research enough, we should hopefully be able to have a conversation with an electrician, and be able to sort the professionals who care from those who don't. Disclaimer: this is all new to us, so please don't take anything at face value – always confirm with a professional.
---
LOOKING FOR SOMETHING ELSE?
This site documents our attempts to create a dream home. If you enjoy this content, you may want to check out our metrics, construction notes, and progress photos. While you're looking around, you might as well subscribe to our RSS, Mastodon, Twitter, Instagram and YouTube feeds. Or, see if these related posts catch your attention.